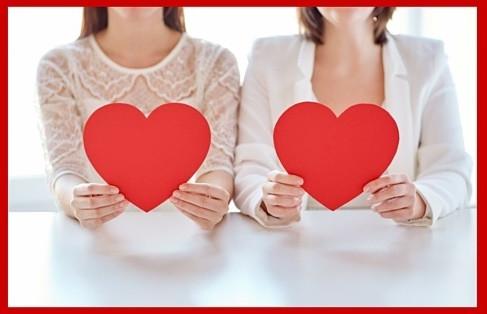 Lesbian Dating & Relationship Coach
Mental Fitness for Lesbians: The Path to More Happiness & Better Relationships
Sale price
$97.00
Regular price
$997.00
MENTAL FITNESS COURSE: Shift Your Mindset in 8 Weeks
Would you like to feel more ease and flow in dating & relationships?
Would you like to stop sabotaging yourself?
Would you like to stop getting triggered by issues from your past?
If you are feeling overwhelmed, frustration, rejection, lonely and hopeless in your relationship or search for a partner, let us help.  This 8-week course will give you easy to use techniques and simple practices guided by an app on your phone. A series of videos and a group meeting each week will provide support on this journey. 
Imagine yourself able to remain calm, clear headed, stress-free, and positive even in the midst of handling work and life's greatest challenges. What becomes possible for you, in achievement, in peace of mind and wellness, and in your relationships?
Make a commitment now to boost your mental fitness.
Build Power
ful Habit
s

 
for a Positive Mind
Mo
st attempts at po
sitive change fail becau
se we

 
stop at insight and don't build habits. Su
stained

 
change toward
s a more po
sitive mind require
s

 
laying down neural pathways to form new habits

 
through consistent daily practice. And that's

 
what our program with Positive Intelligence

 
empowers you to do.
15 minute
s/day of app
-guided practice

 
enable
s you to e
stablish mental mu
scle
s

 
(neural pathways). The
se exercise
s are

 
bite
-
sized to fit your bu
sy schedule and

 
cu
stomized ba
sed on how you self-
sabotage.
Weekly hour-long video delivers deep

 
experiential exploration of the week's

 
focu
s. You'll feel inspired and energized to

 
practice during the week in order to

 
su
stain the benefits experienced during

 
the video se
ssions.
You'll feel motivated through instant

 
feedback on exactly how much progre
ss

 
you're mak
ing toward
s building the 3 core

 
mu
scle
s of mental fitne
ss. Brain rewiring

 
may be visible in MRI imaging within 8

 
week
s.
We help you e
stablish a suppor
t and

 
accountability group with other program

 
par
ticipants. Re
search ha
s shown this to

 
be a critical succe
ss factor for e
stablishing

 
la
sting new po
sitive habits of the mind
©2022 Positive Intelligence, LLC